Whether you want to be nipped, squeezed or tugged on, finding the right nipple sucker can be quite the task. But have you ever thought about what it would be like to try and make some from home?
Homemade nipple suckers are becoming ever more popular, just because you can save some money and design your own amount of pressure and suck that is perfect for you and your lover's requirements.
Where do you start? How can you make the ultimate homemade nipple sucker? And what materials or products are best to use on your nipples that you can find around your house?
We will answer all of these questions in this article, so read on to get a complete guide!
Where to Start – What Do Nipple Suckers Do? 
Nipple suckers were initially designed to create the traditional "sucking" sensation you would have from someone's mouth but just simulated via an object or machine. But as the popularity of BDSM and pain-play has grown, so has the opportunity for many other uses and intensity levels of nipple suckers. 
The benefit of making your homemade nipple sucker is that you can completely customise it to your needs, rather than a shop-bought nipple sucker that may only have a limited range of movement and intensity. And the best part is that you can create the ultimate sucker from just a few cost-efficient items! 
Increases Your Sexual Experience 
Having a homemade nipple sucker is not something everyone would consider, but it definitely should! Nipple suckers give you an excellent opportunity to increase your and your lover's sexual experience. 
Your nipples have nerve endings, meaning there is a chance for heightened sensations and a better, kinkier time with your partner. Whether male or female, your nipples can be sucked to oblivion and have you begging for more!
Safety Comes First 
It goes without saying, really, that when you are creating your own homemade nipple sucker, rather than buying your own from a certified sex shop, you will have to be extra vigilant with the safety aspect of your design. You need to ensure that you are not making a toy that could be harmful or dangerous for either your or your partner's nipples! 
Especially when making your sucker with glass bottles, you want to ensure that you are not heating up your bottle to boiling point as this could lead to your glass exploding, which could result in injury or a broken glass hazard.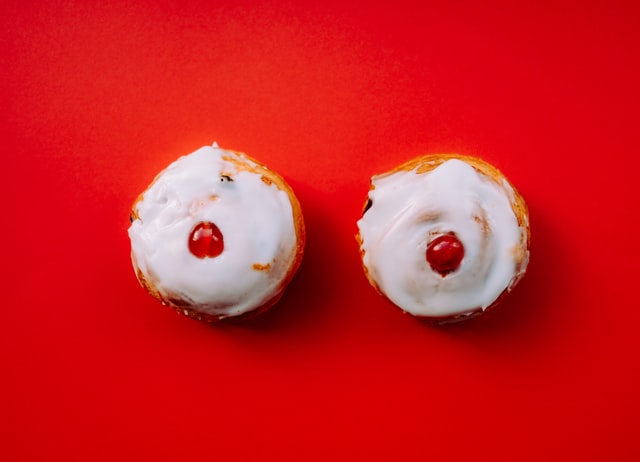 How to Make Your Homemade Nipple Suckers
Making your homemade nipple suckers is actually very simple, meaning you can take less time setting up and more time sucking up nipples left, right and centre! 
What you will need:
Refrigerated Cloth 

Heated Bottle 

Lube 
These three magical ingredients are all you need to start your journey to adequately squeezed nips and save your wallet a lot of money! 
Step 1 – Prepare Your Cloth 
Get yourself a cloth, towel, or anything of that material that will cover up the heated-up bottle fully to give you the full sucking effect. Once you have found your perfect cloth, place it inside your fridge to cool it to the desired cold temperature that you want. 
You don't necessarily want it to be freezing cold, so placing it in the freezer is not necessary, but if you are wanted that extra chill factor, leaving it in the fridge for slightly longer should give you the effect you are looking for, usually around 30 minutes will cool the cloth down nicely. 
Step 2 – Heat Up Your Bottle 
When your cloth is nearly at the right temperature, you will want to start getting your bottle ready. All you need to do is make a bowl of hot (not boiling) water and then place the bottle inside that water to warm it up gradually. 
If you are feeling a bit wary of using a glass bottle for your sucker, you can use plastic bottles, but just be aware that they might not have the same effect or sucking ability as you would if you used a glass bottle.
Step 3 – Get the Lube Out! 
Although not everybody uses lube, and it's not a required step, we would suggest placing any lube of your choice just around the nipple area, so you are safe when taking your nipple sucker on and off.
You can always try some flavoured lube, too, so your lover has something tasty that they can lick off afterwards!
Step 4 – Let's Get Sucking Started!
Now you have done all of your prep for your homemade suckers, and it is time actually to assemble them and get sucked! 
First, you will want to apply any lube onto your nipple area for that added protection.
Then, remove the bottle from the hot water and gently place it over your nipple. 
Finally, get your cold cloth and wrap it around the bottle. This will create a reaction due to the differing temperature changes resulting in that ultimate sucking effect!
A Bit of Advice? 
Before you start placing hot bottles over nipples, test these exact steps on one of your fingers first, your nipples are precious little things, with hundreds of nerve-endings that you don't want to damage if it all goes wrong. So test it out first and then gladly get to sucking your nipples as much or as hard as you like!
Final Thoughts
Homemade nipple suckers are a great invention and will save you a bunch of money as this is probably one of the most cost-free sex toy solutions you can find out there, and these nipple suckers don't necessarily have to go on your nipples. 
You can arouse any part of your or your lover's body with this gentle sucking effect, and it works wonders on your erogenous zones and is sure to get you both horny AF! 
We hope this guide has helped you in your pursuit of a homemade nipple sucker and has brought you one step closer to a more thrilling sexual experience
If you fancy trying out some pro suckers - get your mits on these...