Don't you love squeezing and pressing your booty down so hard around your lover's face that they can barely breathe?
It's a lot of fun. Nevertheless, it's pretty tiring for both you and your partner!
But what if we told you there was a better, more enjoyable way?
How about we show you the ultimate DIY queening chair that you can create so that you can not only sit like royalty – but also have your sub worship you like one?
Things to Consider When Building Your DIY Queening Chair
Before you build a throne perfect for a king or queen, you must ensure that you have considered all factors when creating the ultimate queening chair.
Weight Capacity 
You don't want to build a flimsy seat that makes you do all the work because what is the point in that, right?
If you have more junk in your trunk, you need to check that you have sturdy materials to create a strong base when building your seat.
Budget 
Think about what you want to spend when making your chair. You don't want to pick out expensive fabrics and materials if you can't afford them. 
Just like when building anything, you need to create an estimated budget that you can stick to so you ensure you get a quality facesitting stool for the right price.
Materials 
Regarding materials, you need to find a suitable fabric for your tush. If you are into the more rough, BDSM-type play, you might want to create your chair with leather or more coarse-type material. 
But if you like a comfy butt when facesitting, you can choose from an array of fabrics that will soften the booty whilst you enjoy a good licking. 
Some other things you may want to consider before actually putting your queening chair together are:
What positions do you want to be able to get into whilst facesitting? 

When it comes to the size, how big or small, wide or thin would you want your chair to be? 

And do you want any special features to go with your queening chairs, such as hand/wrist restraints, foot holsters or body straps?
When creating your very own queening chair, the possibilities are endless. So once you have figured out precisely what you want from your facesitting glory hole, you can get to building!
How to Build Your DIY Queening Chair
Let's dive into how you can build your queening chair! For reference, we will use an example material (PVC). This would change depending on the type of material you have chosen, so adjust as needed; the same goes for the shape. 
This guide shows you how to build a basic four-legged stool that will hover perfectly over your lover's mouth. If you need to change and sculpt, feel free but be careful and don't hurt yourself in the process!
The List of Basic Must Haves 
Here is a little list of everything you need to get started:
The piping material of your choice, 

The fabric of your choosing, 

Super glue, tape or cement, 

Measuring tape, 

Cutting saw, 

Pins or nails, 

Hammer.
The Step-by-Step Guide to Building Your DIY Queening Chair
1.
Get cutting!
You need to bring out your inner carpenter and get your saw out! First, you need to get your piping of choice and cut ten pieces of 20-inch piping.
2. Connect your piping
Connect the piping to your stool shape using your chosen fixings. We suggest using a bit of cement if you have that available because it will most likely last long term and will fix all the corners together more efficiently.
3.
Make your seat!
With your desired fabric, you want to stretch it over your stool base to create a hammock-type seating for your booty and use pins or nails to secure it by using the hammer.
If you want more bounce for your buck, try using resistance bands. They are affordable and extremely comfortable and give you that stretch and bounce you may be looking for.
Safety When Using Your DIY Facesitting Chair 
We don't want to kill the mood by discussing health and safety, but it does have to be said that you need to be careful when making and using your DIY sex seat. 
It won't have the same reassurances as a shop-bought queening chair will, so you need to be responsible for your safety when using your chair. 
Some Safety Tips to Be Aware Of
Start by ensuring the materials you use are top quality. No matter what type you decide, check that what you pick is of the highest quality. 

Look at how you have built your chair. If you need to add a few more screws or stick on more glue. DO IT. The last thing you want is to completely crush your lover, potentially breaking their nose! 

Test your chair throughout your build! A creak, rip or snapping noise means it is not safe to sit on just yet! Throughout your build, you must continually check that it can take your weight and adjust and tweak as needed to accommodate if not.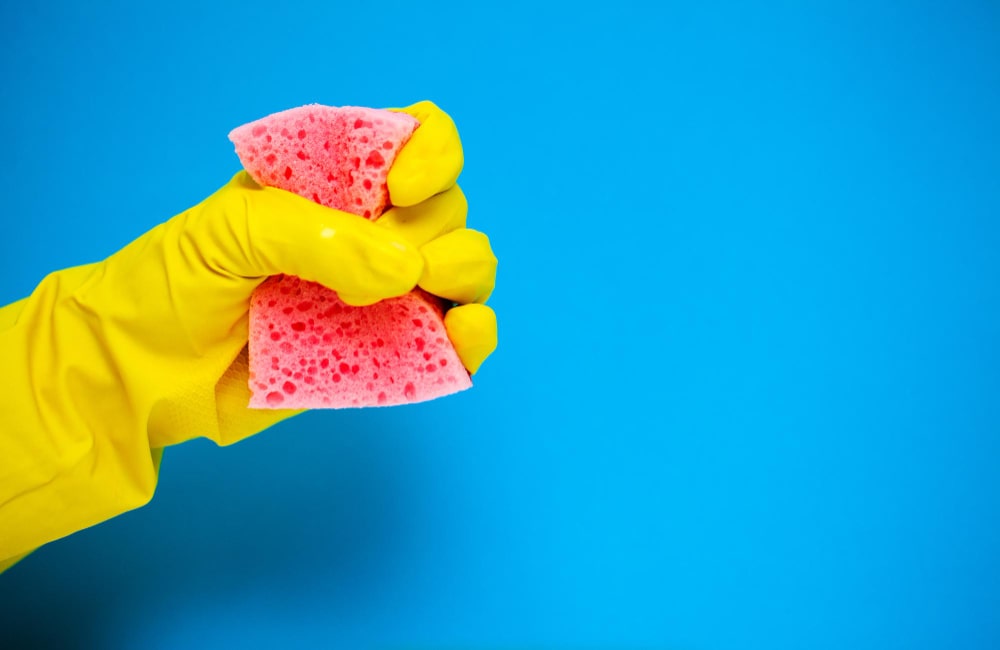 Cleaning & Maintenance of your Queening Chair 
Ensure when deciding on materials that you avoid anything that is too porous. You don't want bacteria getting stuck and growing on your chair, which could then potentially end up inside you! 
Cleaning your DIY chair frequently with warm soapy water or disinfectant will stop harmful bacteria and keep it in excellent condition for a long time. 
Storing your DIY Chair appropriately is also important. Leaving it out in the elements will only reduce your chair's usability or damage it completely. So by ensuring you store it in a dry, clean space, you give your DIY queening chair the best chance of a long, enjoyable life!
Final Thoughts 
Hopefully, this guide has given you everything you need to successfully create the best chair for you and support you to have the best facesitting session. 
If you have gotten a taste of DIY and want a bit more, look at our other How To Guides and enjoy making other sexually charged pieces that you and your lover can enjoy!