Looking for silent vibrators that you can use quietly and discreetly? It's often something that many first-time vibrator buyers do not consider, until the entire room is seemingly undergoing an earthquake the minute you flick your trust device on. 
Below I've outlined ten of my favourite vibrators that are specifically designed to keep the noise down, and keep prying ears from your designated play location.
Whilst there's no guarantee of total silence, you're certainly not up against a vibrating monster that is capable of shaking the house down. Also a lot of these tend to be on the smaller side, so if you're having to hide your sex toy or are working with little space then you shouldn't struggle to store these (especially the tiny vibrators that are app controlled – all of the fun!). 
1. Rowdy Girthy Extra Quiet Vibrator - 8.5 Inch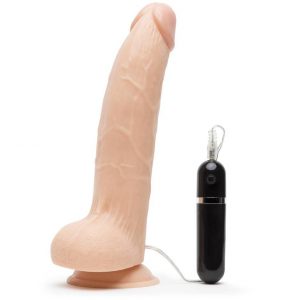 For those of you who like your sex toys more realistic, this silent suction cup dildo vibrator is the perfect match. This 8.5 inch silent vibrator is realistically textured to give you the real-thing feeling in every aspect. 
This toy comes with an optional strap-on harness to explore different play with your partner or alternatively without the harness for some solo time. Equipped with wire-controller, serious girth, buildable vibrations and silent power, this 8.5 treat definitely deserves to make the list!
Textured and visually lifelike

Ultra-quiet vibration with a variety of different power options

Buildable length and girth for intense pleasure

Comes with the option of being controlled by your partner using the wire cord and strap-on harness for multiple play options

 
No clitoral stimulation accessory

No cordless option
2. G-Power Extra Quiet Silicone Vibrator - 4.5 Inch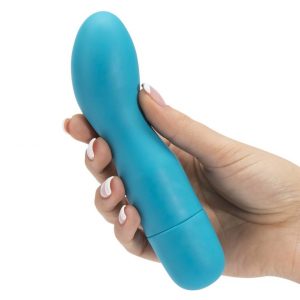 Available in two attractive colours, blue and purple, this silicone g-spot vibrator is quiet, smooth and designed for intense pleasure.
The curved bulb head of this toy is designed to powerfully stimulate your G-spot, giving multiple internal orgasms. This vibrator comes with ten, yes, ten different functions so you can explore your pleasure on many different levels.
Combined with a water-based lubricant for extra wetness when you use this toy, you will not regret trying this one out. Plus, with ultra-silent power there are no distractions from achieving your most intense orgasms yet.
Made with hygienic and easy to clean, soft silicone

Expertly designed for g-spot exploration 

Affordable and durable

Battery powered for no-strings-attached play

Wide range of speeds and patterns
5.5 inches means less deep penetration than other toys on the market

Bright colours don't suit those who prefer lifelike dildo vibrators

Only takes non-rechargeable batteries
3. Lovehoney Extra Quiet Vibrator Set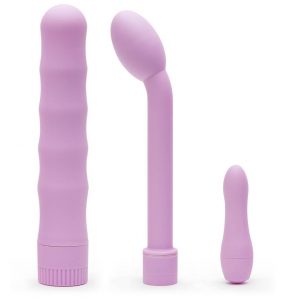 This sex toy kit is a veritable smorgasbord of orgasmic delight. With a classic vibrator, G-spot vibrator and bullet vibrator, you can't go wrong with this super silent set of toys. Perfect for those starting out on their self pleasure journey, this set helps you combine and compare different toy types, both solo and with a partner.
This set includes the best-selling Silencer vibrator which features smooth undulations for amazing self pleasure. Plus, when you buy the kit you save 26% off the price of the three pieces sold separately. What more could you want?
The 3 piece set gives a range of pleasure options for experimentation

Huge savings on these three classic toys when bought together

Powerful but quieter than a whisper
Requires multiple non-rechargeable batteries

Only available in one colour
4. Lovehoney Silencer Whisper - 7 Inch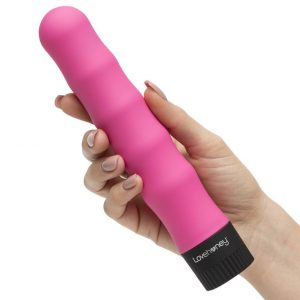 Everyone loves a classic, right? This vibrator is the Oprah of vibrators; iconic, legendary and timeless. With over 1,000 4.5 star reviews, the Lovehoney Silencer Whisper Quiet Classic Vibrator is pretty much a guarantee of orgasmic satisfaction.
With a rounded tip and gorgeous waves, this 7 inch vibrator stimulates your g-spot with three different speeds and four patterns.
 Controlled with the simple press of a button, this waterproof toy is amazing for exploration with your partner or going solo. Plus, of course, its whisper-quiet power makes for subtle but intense self pleasure.
Latex-free, phthalate free

Well reviewed and pretty much guaranteed to give you powerful orgasms!

100% waterproof

Designed to stimulate your g-spot

Multiple patterns and power intensity options

Dead silent!
Shaft only, no clitoral stimulation

Rigid material, no natural-feeling flexibility

Batteries not included
5. Screaming O Screamin Demon Extra Quiet Vibrator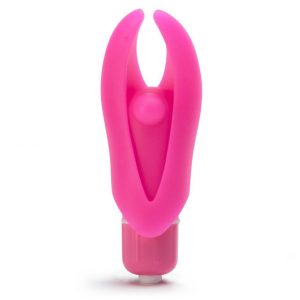 If a shaft-style toy isn't for you, your clitoral stimulation prayers will be answered by this intense, compact Screaming O Screamin' Demon Extra Quiet Clitoral Vibrator. 
This vibrator has a silicone sleeve, with a pleasure nub for extreme precision on a specific part of your body, and a flexible "horns" which can be used to widely stimulate you. The silicone sleeve can be used with any bullet you love most, designed to produce high-intensity screaming clitoral orgasms. 
The toy is silent, but you might not be. Compact and perfect for packing in a weekend bag, take your orgasms with you wherever you go.
Can be used with any bullet 

Perfect for exploring your clit solo or with your partner

Can be used for him to stimulate perineum and balls

Hygienic and easy to clean
Non rechargeable battery

Only available in bright pink, not to everybody's taste

Only one pulsating pattern
6. We-Vibe Touch Rechargeable Vibrator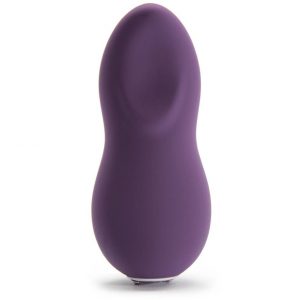 Smooth, classic and kinky, the We-Vibe Touch Clitoral Vibrator leaves no stone unturned. This simple, elegant toy is rechargeable and easy to use, made with latex-free silicone for a firm but skin-friendly touch.
This firm toy is ideal for exploring clitoral stimulation which is ergonomically designed to fit into the palm of your hand for maximum comfort. With a single button to operate this toy's eight patterns and speeds, you will never miss a trick – or an orgasm.
What's more, the We-Vibe Touch is 100% waterproof, and is so compact it can fit in a makeup bag, handbag or weekend away backpack. Self pleasure has never been so easy!
Small, compact and firm structure

Precise clitoral stimulation with eight speeds and patterns to suit your preference

Comes with its own USB charger – no more buying batteries!

Totally silent vibrator
For safest and best use, water-based lubricant is also a purchase requirement

Lacks super-precise clitoral stimulation
7. King Cock Whisper Vibrator - 10 Inch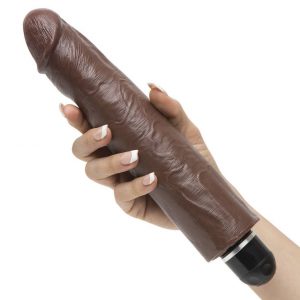 If you are looking for some next-level self pleasure, prepare for the King Cock. As described, this beast of a dildo is just waiting for someone to explore with it. With super quiet power and realistic texture and look, this 10 inch dildo vibrator is not for the faint hearted. 
Made from hand detailed PVC and described as both rock hard and realistically flexible, this sexy erection is bound to make you scream. Perfect for silent solo play or for exploring with a daring partner, this 10 inch king of cocks will not disappoint.
Highly realistic look and feel for satisfying fantasy play

100% waterproof

Multiple speeds of vibration so you can build your pleasure

Designed for deep penetration with 10-inch plastic shaft
8. Comfy Mate Powerful Wand Massager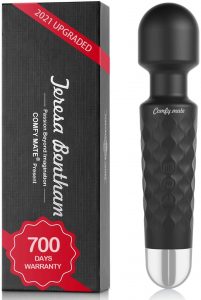 Welcome to high-tech self pleasure, ladies and gentlemen; this is one of the best silent vibrators out there. 
The Comfy Mate whisper-quiet powerful vibrating massager is multi-use, high-tech and very well reviewed. With a seductive black plastic finish or audacious purple for a feminine feel, this massager can be used to alleviate sore muscles after exercise – but that's not its most versatile talent. 
With twenty magic vibration modes and multiple speeds, you can explore self pleasure with more options than ever before. 
Complete with an 8000rpm motor and made from medical grade silicone, it's time to unleash your inner experimental scientist.
High tech, battery powered vibrator

Silent use for more intimate and subtle play sessions

Intense motor for powerful orgasms

Cordless use for minimum hassle

Multi-use for muscle relief and sexual pleasure
Only available in two colours and no size range
9. Cordless Wand by Kneehigh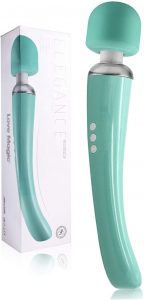 If you are looking for a scientifically radical silent vibrator, look no further than this cordless wand vibrator designed for maximum pleasure with minimal hassle. 
This silent massager is designed not just for self pleasure and partner exploration, but also for helping soothe and calm sore muscles. Need something kinky and practical? 
We've got you covered. With a bulb head to maximise g-spot stimulation, this USB chargeable wand gives you silent wireless action that'll leave you seriously wet and seriously satisfied. With eight speeds and twenty – yes, TWENTY – different vibrating patterns, you'll be sure to find your rhythm with this toy.
Cost effective

Available in a range of colours

Easy to clean and 100% waterproof for aqua play

Strong vibrations for fast, intense orgasms

Multi-use for those with sore muscles as well as more kinky needs
The only con is that you haven't bought it yet!
10. Classic Silent Wearable Clitoral Stimulator (with remote)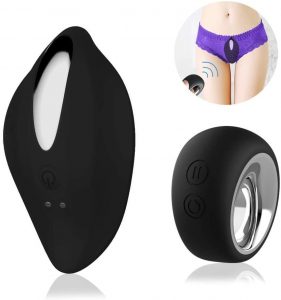 With a sleek, ultra-thin design, this wearable clitoris massager is silent, subtle yet super powerful. Fitting directly into your panties for a comfortable experience, this hassle-free stimulator massages your clitoris for remote-controlled self pleasure, anywhere and any time. 
With twelve settings for intensity and buildable pleasure, your clitoral orgasms will be beautiful, powerful and simply achieved. This wearable clitoral stimulator is waterproof and made from skin-friendly silicone for an allergen-free experience that will blow your mind. 
Having an awesome orgasm has never been easier – ladies, what are you waiting for?
Wearable, fitted simply to your labia and clitoris

Made from medical-grade silicone 

Twelve different stimulation patterns for any preference

Totally silent and odorless

Easy-clean

100% waterproof
Not suitable for those who prefer penetration

Only available in one colour