To experience anal stretching and sex, you should first learn how to prepare for it and do it properly. This article will discuss anal training and how to get started with stretching, including what you need to know about what it actually means to stretch your anus (and use a butt plug safely as part of a prolonged stretching process). 
What Exactly Is Anal Training/Stretching?
Anal training is precisely what it sounds like: you prepare your anus for penetration by using a penis, anal dildo, anal vibrators, and most commonly a butt plug to stretch and gape your anus to your liking in a manner that not only gets you used to the sensation of anal insertions, but does so in a manner that prevents any issues that could arise from forced stretching (or just taking this too quickly). 
Contrary to popular belief, you can go in hard and fast with anal because your booty is not as flexible as the vagina, so you must be much more conscious and cautious. The more time you spend preparing the anus for entry, the more likely that anal will be pleasant regardless of gender.
What are Butt Plugs? 
Butt plugs do what you'd expect as well. They block your derriere. The primary function of a butt plug is to make you feel good: Butt plugs with a lot of lube are an excellent way to soften the anus and get something inside.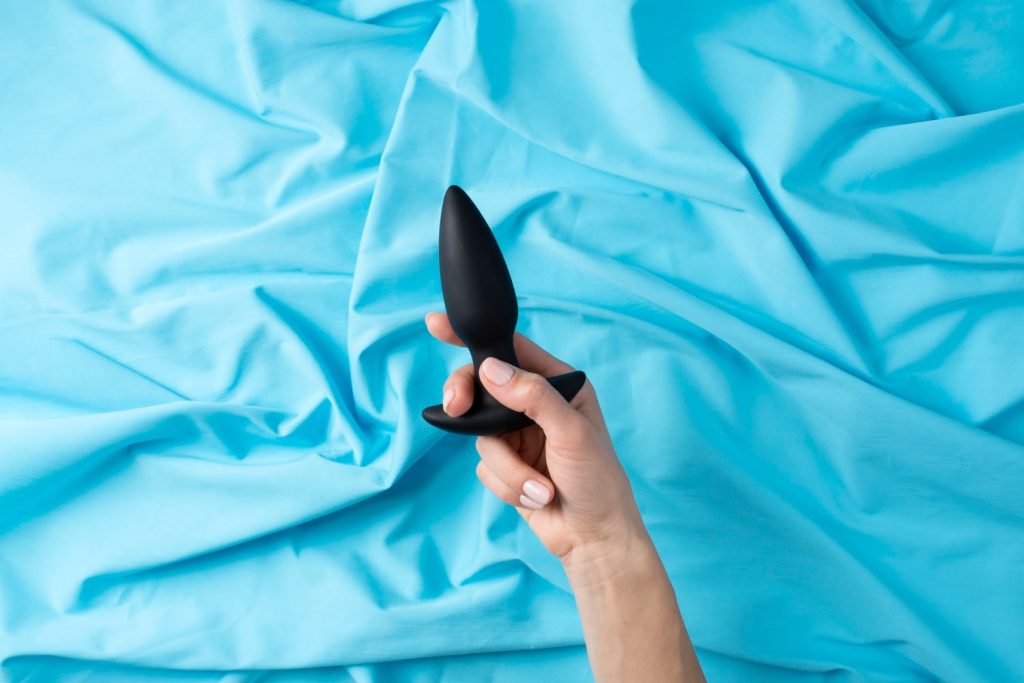 Butt Plug Sizes For Stretching
Usually, the first butt plug you should try should be the tiniest. Apply a generous amount of lube to the plug and your anus before inserting the plug. Slowly and carefully insert a slick plug into your anus until the muscles "suck" the plug inside and the plug's base is flush against your bum.
You now have three choices once it's inside:
Masturbate

Remove the plug and proceed to foreplay or vaginal intercourse.

Wait a few moments before moving on to the next-sized plug to prepare for anal intercourse.
You can increase the size of the butt plug or move from your partner's penis to a bigger butt plug once you're comfortable with being anally penetrated. You can purchase plugs designed to make you feel full. Always remember to be sensible. 
If you are unable to use the larger plug you've been eyeing or only be able to do so for a short period. That's fine. Anal training takes time and care, so be gentle with yourself!
You can always insert another plug or go bigger next time. However, you cannot undo any damage you've done by going too quickly or getting ahead of yourself.
When inserting a new butt plug, stay calm and use plenty of lube.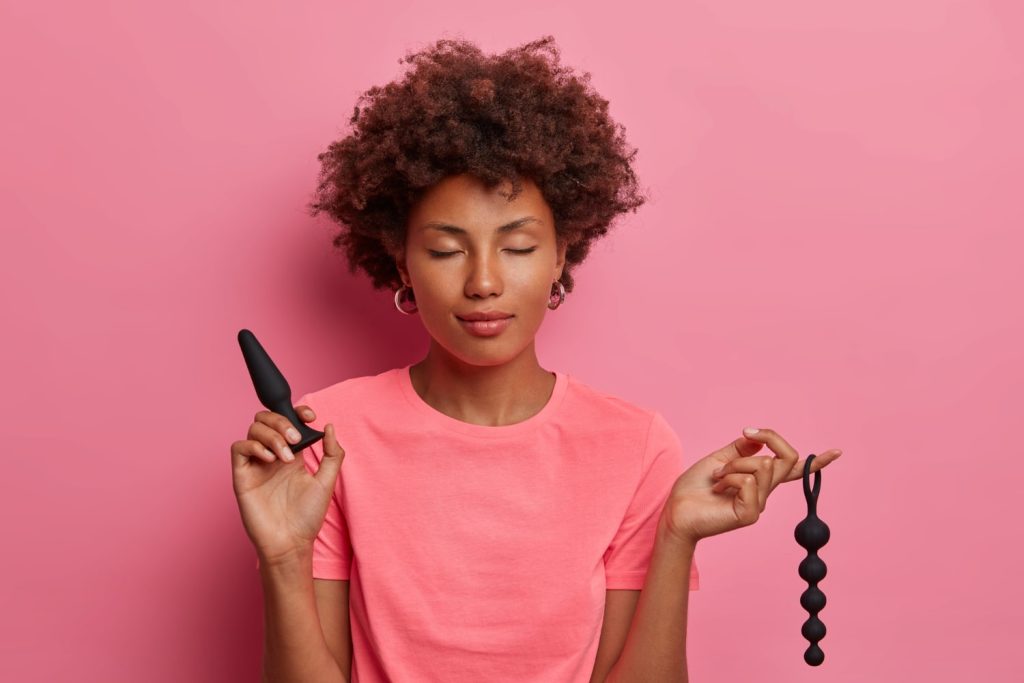 How Regularly Should You Train Your Anus With a Butt Plug? 
The greater the consistency, the greater the reward. Your anal muscles are like any other; you must warm and train them over time.
If you only go to the gym once a month, you battle and get sore, but if you go several times a week or every day, you're not nearly as painful or struggling. The same can be said for anal stretching and training!
It is recommended to stretch with a butt plug three days a week and every time before engaging in anal sex. If you only have anal occasionally but want to enjoy more stretch, increase the regularity because it will be much easier to enjoy the whole experience.
Things to Remember When Training With a Butt Plug
Make Use of Lube
The rectum, unlike the vagina, does not self-lubricate, so using ample amounts of lube is critical to reducing injury and improving comfort. Use a lubricant compatible with your butt plug: water-based or toy-safe lube for silicone or plastic butt plugs and silicone lube for glass and metal butt plugs. Applying it to your orifice and your toy is also a good idea.
Take Deep Breaths & Relax
Breathing is as crucial during anal training as it is during yoga. It relaxes the muscles in your buttocks, making insertion more manageable and comfortable. When inserting a larger butt plug, take a few long breaths. Believe us when we say that it works!