When it comes to travelling with sex toys, the last thing you need is travel security waving your dildo around for everyone to see! But how do you travel discreetly with sex toys? 
Well, we are here to help! Here are five ways to ensure your plugs, vibrators and dildos are kept under wraps.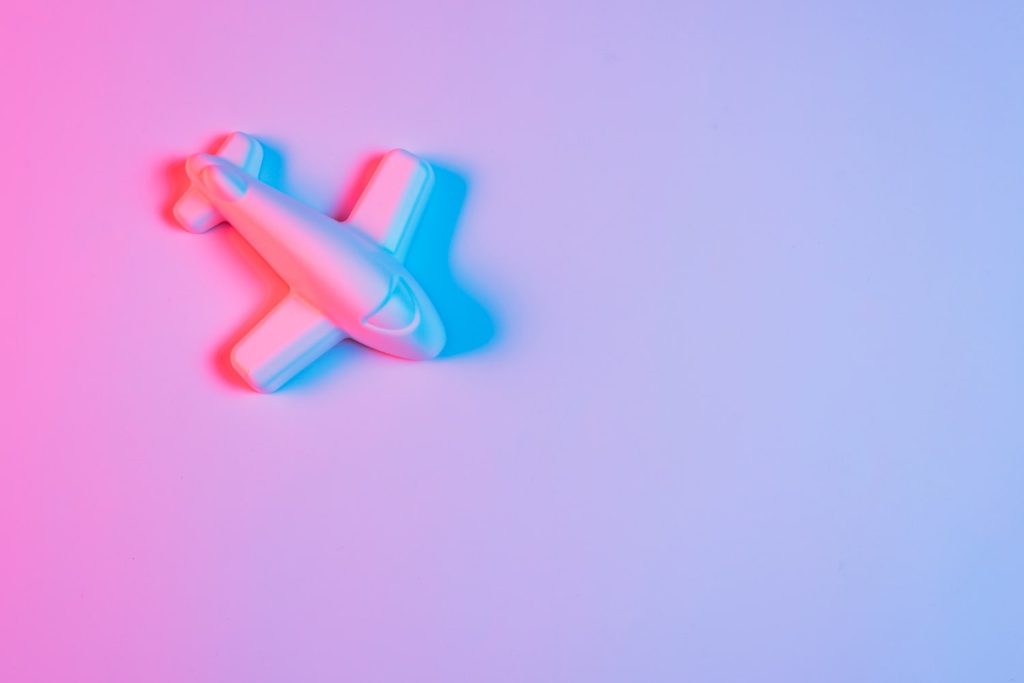 You want to avoid any suspicious vibrations in your luggage that airport personnel will likely investigate!
Remember that when flying with a sex toy, you want it to remain completely hidden. Any unwanted attention can create unnecessary stress.
To avoid unwanted buzzing, always remove any batteries from your sex toys before travelling. Store them separately from your toy, but keep them in your suitcase; otherwise, your holiday will be spent with a lifeless toy!
Most batteries are okay for airline travel, but some flights restrict alkaline batteries — including AAA and AA, the most common batteries used in sex toys — from going into the hold. Stow them in your carry-on just to be sure.
Drain any rechargeable toys before taking them with you. You could choose toys with a standby setting or travel lock function; this will go through security undetected!
Keep in mind that most countries also have different plugs and voltages, so to use plug-in sex toys, you'll have to use a plug adapter and charger converter, or you can skip this and look for solely USB-rechargeable toys.
2. Should you check in or carry on?
Whether or not you check in with your sex toys is entirely up to you. Check-in usually comes at an added cost, but if you'd rather not deal with airport security while they rummage through your belongings, the extra charge may be worth it!
This is particularly true if you're flying with many sex devices and if the toys you're travelling with make you feel uneasy or if you're passing through a country where people may be more intolerant.
Also, just because you're checking in baggage doesn't mean no one will look through your belongings after check-in (for security), so someone may still notice a peculiar vibrator, but at least you don't have to look them in the eye!
Nonetheless, if that ever happens, keep in mind that airport security witnesses all kinds of crazy things regularly. They become numb after seeing a lot of sex toys on an x-ray, so there's no need to be embarrassed.
Even if your toy is unusual in appearance, chances are you won't be the first person they have come across who has a monster dildo packed in with their socks!
3. Bring Sex Toys with Discreet Designs
Among the most important factors to consider when selecting sex toys to travel with is their appearance. Small toys are generally the most convenient; the less suggestive and inconspicuous they are, the better.
A huge realistic dildo sticking out of your luggage will be far more embarrassing than a cute rose vibrator. Thankfully, sex toy makers have recognised this, and more and more sex toys are moving away from conventional phallic designs and more towards very discreet and stylish appearances.
Shells, plants, and even magic wands are just a few of the different designs of modern sex toys that are less conspicuous. Some even have dual functions, such as doubling as a flashlight or jewellery, to conceal their actual function.
So before travelling, perhaps remember to leave your super realistic-shaped 12-inch dildo at home!
4. Where You Shouldn't Take Your Sex Toys
Although travelling with sex toys is usually okay, there are a few places where you should check the law of owning or travelling with one.
The Maldives, Saudi Arabia, the United Arab Emirates, Thailand, Vietnam, Malaysia, India, and Alabama are among them.
Some locations are stricter than others, so take precautions when visiting these areas because encountering the wrong people or circumstances could put you in serious trouble.
You should always read travel advice and related information wherever you are going for the most up-to-date laws and limitations. Things may change between the time this piece was written and when you travel, so it is your responsibility to determine what is legal and what is not.
We know that compiling an exhaustive list (and keeping it up to date) can be difficult; here are some final suggestions for you to consider:
Check the customs websites of any nations you intend to visit.
Keep the toy compact and discrete.
If you cannot risk having it taken away, consider leaving the toy at home.
5. Act Confident and Keep Calm
If you're new to travelling with a sex toy, try not to be fidgety. Airport employees are taught to identify unusual behaviour. Relax! You haven't done anything wrong. You haven't got a weapon in your luggage; it is just a sex toy, so there's no reason to be tense!
Maintain your composure and keep a cool head. You're not the first person to travel with a vibrator in your suitcase, so don't behave as if you're travelling with something prohibited.
If the worst-case situation arises and airport security searches your luggage, simply be honest and confident with your honesty.
You have a vibrator. What's the big deal?
Call your local embassy and make an official complaint if you encounter improper conduct. Always remind yourself that you have rights.
You should never be tormented solely for practising your sexual freedom. Now you can relax and enjoy your journey!
Final Thoughts
Sex toys are perfectly acceptable in most countries, regardless of how society views them.
You can take every precaution to ensure that no one finds out about your toys, but the truth is that it may not work. They may find out about the sex toys in your luggage no matter how hard you try to conceal or plan.
The best way to prevent humiliation is not to allow yourself to feel humiliated!