Is it an urban myth that vibrating sex toys can set on fire?
It's likely that when you have a sex toy, you'll really put it to work. Whether it's battery-operated or needs to be plugged into a power socket, there's a lot of firepower in sex toys and it's normal to wonder if they might just be a bit too powerful…?
Are they powerful enough to exploded into flames at the most inopportune time?
You can relax and feel confident that your properly cared-for vibrator will not set on fire! Many modern toys are fitted with failsafe systems to switch off if the motors overheat.
The best way to be fully confident is to only buy your sex toys from a reputable buyer. Make sure that you check user reviews in advance of any purchase and do your research on the organisation.
It's definitely an urban myth that sex toys can set on fire from overuse. Of course, that is if you're correctly using the device.
Never ever make manual adjustments to the device's inner workings or use it improperly (for example when it's charging or in some other way that the manufacturer has stated is unsafe).
The main points of safety when it comes to vibrating sex toys are around hygiene and cleaning the device.
We know of course that you shouldn't share a sex toy between two people without fully cleaning and sterilising it to prevent the risk of spreading STDs.
Here's something that's not a common misconception: you shouldn't insert your toy into different areas of your body without cleaning it thoroughly!
How to store vibrators safely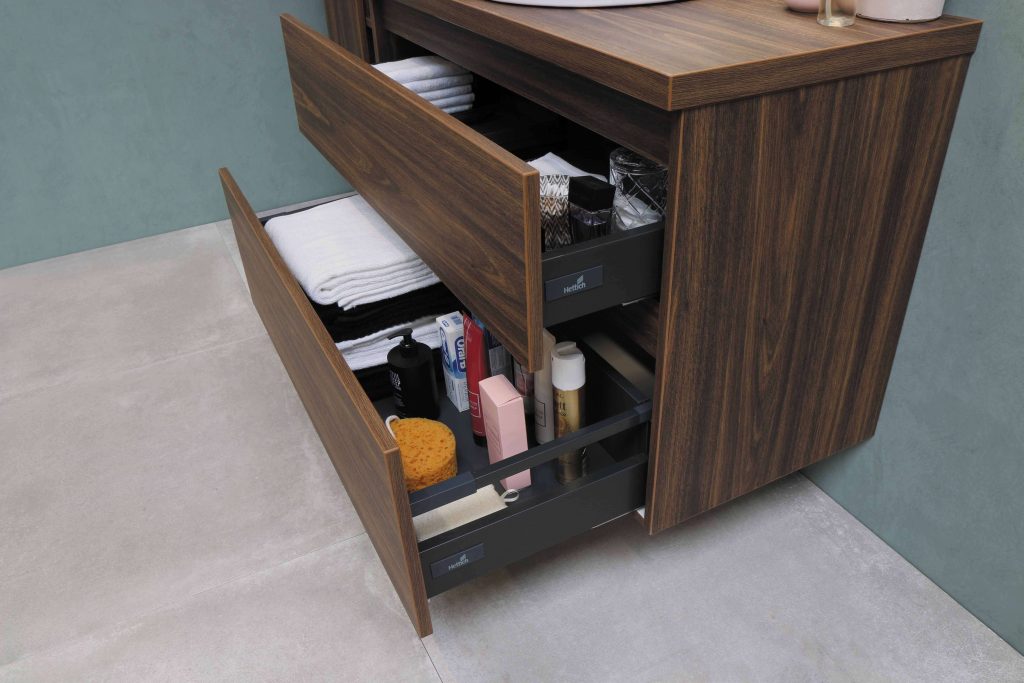 Let's face it – storing your vibrator safely is unlikely to be top of your priorities, right? Using it and cleaning it are probably the main two main factors on everyone's mind. But if you want to enjoy a long and happy relationship with your toy, then you better work out the best way to keep it safe. 
First off, we'll say it again – make sure to clean your vibrator once you're finished using it. Once more for the people in the back – you MUST clean it after use! Consider having an electric toothbrush that you never clean or wash – how much bacteria would it accumulate after each use? (I'll get off my soapbox now, promise)
There are numerous types of cases, boxes and pouches online that you can use to store your toys in safely and they'll all do a fine job of protecting your devices until your next use. 
If you haven't been provided with any sort of a protective case when purchasing your toy, then consider using any cotton or silk material to make a handmade protective case. It could be a fun afternoon project! Check out instructions for making a cloth bag here.
High power vs discreet vibrators - which are safer?
What are the main differences between high power and more discreet vibrators? Whether you've got a toy that is electric or battery-operated, strong vibrators really do pack a punch. They are likely to be louder, larger, and come with some seriously powerful motors.
On the other hand, a discreet vibrator will be quiet, usually small in size and will give you confidence that you won't wake the neighbours when you're trying to use it. The higher quality your vibrator, the more likely you will be able to run it for longer without any fear of overuse or sparking.
Low-power vibrators (put your exploding toy fears aside)
As we've covered already, you don't need to live in fear of your vibrator exploding or sparking if you follow all the manufacturer's instructions. However, if you truly want to put your fears to rest, some low-power or discreet vibrators will help
We outline some of the best low-power vibrators out there for your safety and pleasure.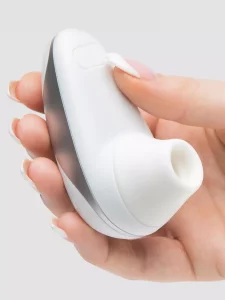 You'll have no need to worry about fire safety when using this magic clitoral stimulator.
The Womanizer brand is famous for its quality and resilience and this toy is one that you are unlikely to ever get tired of. Small enough to fit in your hand, it's waterproof, incredibly discreet and almost looks like a medical device.
With the power that comes from an electric toy but without having to rely on either a power cord or batteries, you can easily recharge it with a USB cable.
Its average run time is about 30 minutes continuously before needing another recharge, making you confident that it won't burst into flames!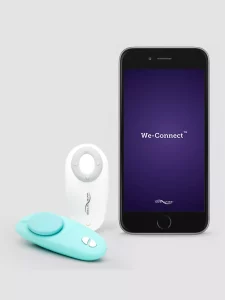 Where do we start with this piece of engineering ingenuity? Let's take a moment and just be thankful that someone with the technological know-how created this amazing sex toy.
This is a super quiet and rechargeable vibrator meant to be worn in your underwear and controlled via an app on your smartphone. Vibrating panties – what a wonderful world to live in! 
You have ultimate control over the device with the ability to control it via app or a remote control from a distance of up to 3 metres. It also comes with a satin bag to be able to store it safely once you've used it. 
With a circumference of 3 inches and a length of 3.5 inches, this low-power vibrator will be able to run for two full hours before it needs a recharge. Don't worry about this sex toy going on fire – it's very well built and will give you all the pleasure you need.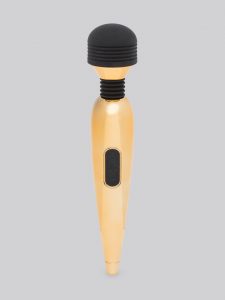 You can never really go wrong with a wand vibrator. One of the issues that people point out with wands is that they can often be quite loud, however this mini wand vibrator gives you the same level of pleasure with all the discreetness of a low-power vibrator. 
With 7 vibration patterns, this wand is USB rechargeable and doesn't need any batteries. With a run time of around 60 minutes, this vibrator will give you the perfect amount of pleasure before needing to be plugged back in. Measuring 4.5 by 7.5 inches, it's also rechargeable and can fit in the palm of your hand. 
Happy discovering and stay safe!