Thinking About Becoming a Webcam Model?
It seems like everywhere you look, there are tons of people opting for a side income in webcamming. In fact, a career in camming is actually becoming a very viable option for people all over the globe.
And, clearly, the trappings of the cam lifestyle are apparent from the outset; getting to work on your own time from home, who wouldn't want that? But as with everything online, there's often a lot more to consider than the success stories and what you see below the surface.
Camming is overwhelmingly more popular for women, and there's no denying the data that the industry continues to be on the rise. So, with this in mind, the following tips are focused on how you can actually make money as a cam girl, and the processes you can follow to increase the chances of actually getting a return on your setup investment (something often not discussed).
I've tried camming, and had (mild) successes doing so. And, whilst I'm out of the industry now, these are the types of things I did to ensure that I wasn't wasting any money and time upfront. These tips also apply to all genders and couples or group cams too.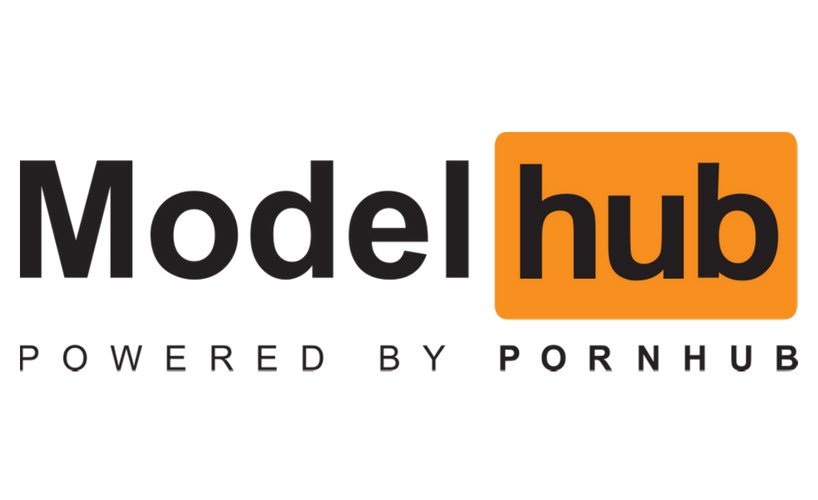 Best Site For Just Camming
Why are more couples and singles becoming webcam models?
I suppose you can link camming to the large rise in people opting to freelance in whatever field they do. In a recent study of freelancers, those surveyed said that working from home increased their performance by 13%. So, if you're already camming or involved in these activities anyway, then for a lot of people making the jump to a webcam career is a logical next step.
Additionally, if you're a couple who already makes videos or does camming at home, then it makes a lot of sense to sign up to the types of sites where you can actually make a career from it., This also extends to video and photo-only sites with subscription models, which I'll cover in this guide as well (many you will have heard of).
How do webcam sites make cammers money?
Not all cam sites are the same, however generally it's as simple as your viewers 'tipping' you in the form of 'tokens' which relate to a certain monetary value. Or, some sites make viewers pay upfront for your time e.g. they pay per minute or in blocks of time for your show.
Either way, it tends to be a safe way to operate as the money is provided upfront prior to any actions on the end of the cammer.
Generally, how much do webcam models make in a month?
This is a very general question which is an understandable one to ask, but like any career it can vary drastically from person to person. The main thing with camming, as with the majority of careers online, is often linked to your marketing, audience size, and even the 'niche' in which you operate in.
I'll cover in greater detail some of the ways I managed to grow my short stint in camming to the levels of income that even surprised me.
Is it safe to be a webcam model?
If you compare the adult or sex industry as a whole, camming is arguably one of the safer ways to make money.
The biggest thing is that the cammer is not coming into contact with their viewers or clients, so with solo shows it's much safer than meeting people in person, and risking contracting a sexually transmitted disease.
However, what a lot of cammers do not realise is that whatever you do online (like with a lot of things) will generally be recorded and be there for a long, long time. Other sites and even viewers may record or distribute your shows, so this is either something you're going to have to accept or be prepared to fight with legal help.
Additionally, if you're only camming for a short period time, consider how future employers may feel if they find explicit material of you online in the future. What could've been a way to make money for a few months may impact career choices later down the line.
This also isn't a quick earner if you're looking to get cash and run with it. If you're going to set up camming, you need to do so legitimately and comply with the inline business regulations of your country or state. To put it bluntly, you're starting an online business and need to be registered as such so that you can declare any of those earnings legitimately.
Recommended Webcam Sites (Legit Sites To Join)
There are literally hundreds if not thousands of different camming platforms out there. At the time of writing in 2020, it seems like almost every porn site is branching out into having their own network of webcam sites and options for streaming.
To make your choice easier, the sites I'm recommending are ones I've used and can vouch for based on their legitimacy and the genuine care they have for their cammers. Choosing the right sites (and I mean that plurally as you may as well sign up to a few) is crucial in not only your own safety, but in ensuring your income is protected and that you're not going to get ripped off.
Plus, if you sign up to more than one, then you're increasing the chances of finding the site that is right for you with right types of viewers/clients relative to the types of webcam shows or content that you create.
Let's take a look at the more popular cam sites and why you should make webcamming career begin with them:

Millions of monthly visitors
Cited as the site with the largest network of cammers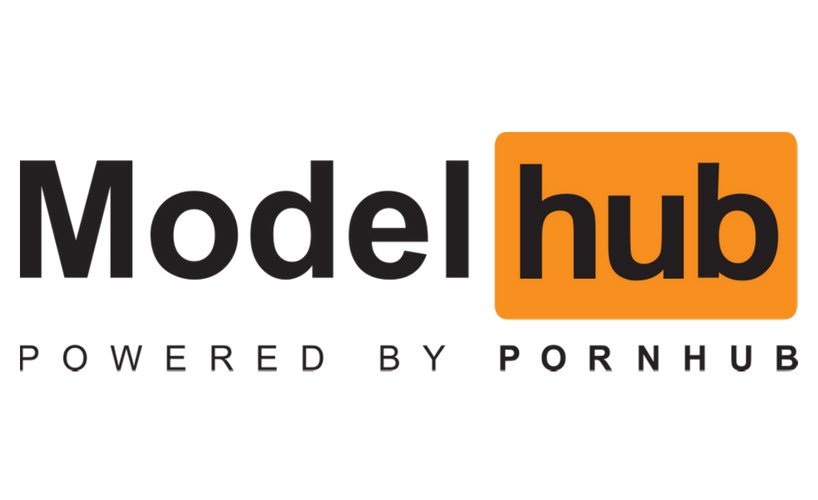 Part of the trusted Pornhub brand

Tailored for both camming and selling media e.g. videos
Centred around online privacy – DMCA protected content

55%+ revenue share with weekly payouts

A growing audience with multiple niches within the site
Premium assistance for cammers
Non-Camming Websites To Make Money From
Camming isn't going to be for everyone, but if you're still looking to online adult mediums to make some extra cash then the following sites will certainly be worth your while checking out:

One of the most recognised global adult subscription sites (and has an app that is just as good)
Very easy to get started

A logical addition for cammers already recording their shows and distributing
Very popular and can boost recurring income via subscription models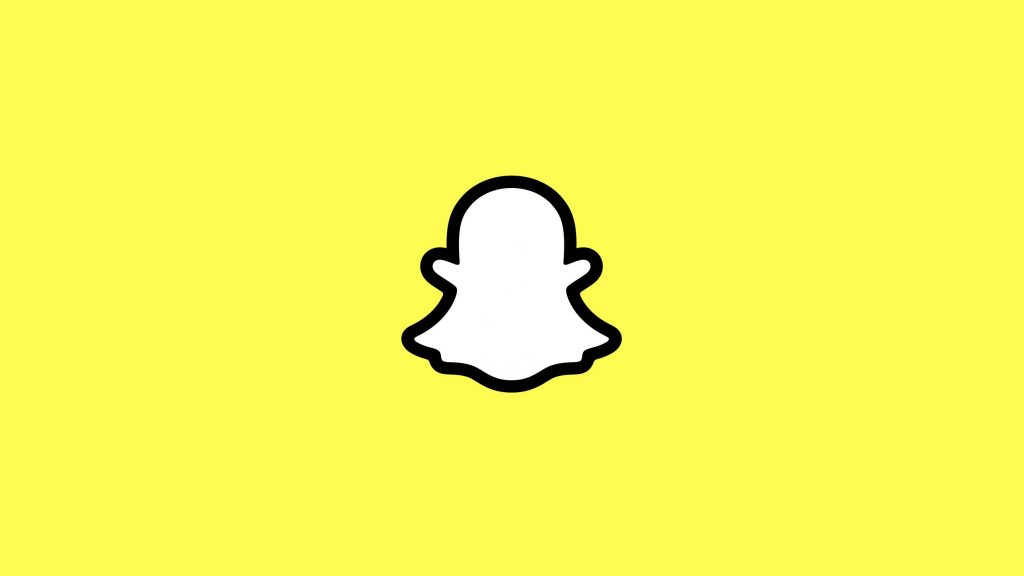 Unlimited growth potential

Can be marketed within social platforms and other cam or streaming sites
7 tips for earning money as a cam girl
Making money as a cam girl or from running your own empire selling nudes does not just start and end with the actual material that you put out. Like any business, it's best to diversify your income and great as many revenue sources as possible.
I actually think that, by not investing in these additional sources of income, I massively dampened my chances of making a serious go of webcamming. Yes, it worked well for me in the short term, but if I'd seriously branched out into these other opportunities then there's no telling where my foray into the webcam world could've ended up!
Getting a lot of recurring money via affiliate marketing can be hard, however if you do manage to grow an established audience then this is a very natural and often easy way to make extra money (the hard part is usually building the dedicated fans in the first place).
In your show you may have your viewers or fans asking about where you got your outfits, toys, webcam equipment… you name it! And, if they ask, you can refer them to where you bought the item(s) with an affiliate link, and receive a small commission for any transactions that follow.
It sounds frighteningly simple, and it can be. It's just not often something that most people would consider, and it certainly wasn't something I considered until someone sat me down and told me about the potential of just naturally sending your fans to related products or items via an affiliate link.
Now, I'm not suggesting you go after the types of people who will obsess over you (far from it) and start to pay for everything (unless that's what you're in to, then more power to you!).
But, with a wishlist you can just put together a list of items on Amazon that you want for your show, and have your fans buy them for you. The more visually appealing or related to your sows that the items are, the more likely the fans will buy them for you! But, don't be surprised if you can get them to buy whatever else it is you need too…
3. External Site Subscriptions
So as I've suggested in the above breakdowns, you should also be making use of the kinds of subscription sites that enable you to distribute your existing content to wider platforms in the form of a subscription model.
You can then link to these accounts within your webcam bio, and if you build up fans on one cam site then it's also likely they would sign up to your account or subscribe to your content on the other sites too.
For example, they may see your show on Chaturbate and decide to become a subscriber on your OnlyFans. Brilliant!
4. Link to social accounts
Now, you might struggle with this one if you're posting really risqué pictures to social platforms. But, if you're keeping it clean and just keeping your fans updated with things like show times, upcoming shows and general updates so that they can at least feel involved, then you're not only going to grow your audience but also grow engagement with your existing audiences too.
5. Have a niche to increase a dedicated audience and make your show stand out
Humans are sticklers for coming back to what they love. And that's not any different with adult sites. So, if you can get into a niche e.g. you centre your cam around large dildos, couples shows, pegging, or even staying clothed, then you're much more likely to appeal to a smaller subset that will be much more invested and likely to spend money on your shows.
6. Schedule shows regularly
Imagine if your favourite show was shown at different times on television every night… you'd get annoyed and eventually stop watching, right? Apply this same outlook to your shows, and try to keep things consistent like the length of your show and the times in which it starts and ends.
This will make it easier for your fans to keep track of your shows, and to time getting their views in (and hopefully tips too).
7. Network and collaborate with other cammers
This obviously doesn't have to be in person. But, just like how many businesses do social media takeovers with bloggers and influencers, you can do exactly the same with recognised cammers in your industry or even the specific niche of your show e.g. reach out to fetish influencers if that is what your show revolves around.
Equipment for webcamming (and ensuring it actually looks good)
There's a difference between the huge amount of different equipment and quirks that some cammers use to keep their viewers entertained and engaged, and the main staples that you're going to need to actually put together a cam show that is of at least an acceptable quality to retain an audience.
There are many other things that you might consider as your audience grows such as a prize wheel for certain tips e.g. 50 tokens gets you a booty shake or an extension of your toy collection… but let me just break down what you need to get your camming career off the ground:
If you have an ancient laptop that whirrs and sound like it's trying to fly away every time you turn it on, it might be worth investing in something a bit more reliable. I understand that a laptop is a large purchase, so if you don't have the funds right now consider putting some of your camming earnings to one side to really invest in a quality laptop that will make your life easier.
Most laptops these days come with webcams built in, however unless you're opting for a premium laptop then the quality may not be there. An external webcam will also be easier to position as you see fit, and mean that you can leave your laptop setup in one place while you move the cam around.
As with YouTubers, ring lighting is the most common chance by far for cam girls. Ring lighting is easy to set up, store, and also has multiple intensity settings so you can get the lighting perfect relative to both your webcam and the existing light in the room.
I wouldn't be writing for Adults Toy Guide if I didn't mention getting your toy collection in order. However, don't go splashing out all in one go. Get your wishlist added to your cam bio, and prompt your viewers to get them for you!
This might not be part of your show, but getting different types of outfits (whether kinky or novelty) is certainly one way of enticing viewers… worth a thought.
An Internet Connection You Can Trust
I only add this because you can get cammers situated in the middle of nowhere with an internet connection that completely tanks their show, or leaves it looking like it's being broadcast on a potato. If you're not wanting the hassle of upgrading your current internet package but are concerned about quality and streaming speed then have a look at a couple of WIFI boosters instead.
Further Questions You May Have
The bulk of what I wanted to share and would've wanted to know as a beginner cam girl has been addressed in the above part of this guide.
This section is going to be continually updated with questions from the Adults Toy Guide audience, so if you have a question related to camming or getting started as a cam girl then please reach out via the Adults Toy Guide social networks and if your questions is relevant I'll provide an answer below.
Is getting naked a necessity when webcamming?
Absolutely not. Never forget that it's your body, and you decide what to do with it. This goes as far as showing body parts and camming… the choice is yours, and you set the rules.
What's the best way to deal with someone being mean or aggressive online?
Many webcam sites will have set moderators and rules in place which deal with those getting mean or nasty in your chat. This is often one of the reasons that drives many cam girls to stop altogether, as the 'trolls' can certainly come out in full force.
Please be aware that negativity exists and that you will not be able to please everyone, and report anyone immediately who is making demeaning or threatening comments.
Are there legal options for protection when camming online?
Some sites offer more protection than others, however some degree of protection such as DMCA copyright is often standard with most mainstream adult webcam sites.
In terms of ongoing protection, there are dedicated sites who will ensure your safety when camming and look after the legal side of things for you, should you require it.
Is the same level of income guaranteed each month?
Camming is like any business. Especially in the beginning as you grow your audience, the income is certainly not guaranteed. However, bear in mind that this will be exactly the same as starting a business with no audience to market to.
The growth takes time, and you have to be willing to delay gratification in order to continue to grow.
Do I have to show my face?
Of course not! In fact, you can even make not showing your face part of the appeal. Many cammers will also opt for latex suits and gimp masks to make not showing their face (and dressing in a head to toe latex outfit) part of their niche appeal.
Are there certain niches as a webcammer that are more profitable than others?
This is something you're going to have to figure out for yourself with testing, and then comparing to your viewers analytics dashboard within your cam profile. You may very well find that certain cammers or types of shows do better than others, but this depends heavily on your audience, so testing is going to work best.
Assuming you are of the appropriate age to cam it is perfectly legal to do so. Please do your research regarding the minimum age requirements in your state or country.
Also, to ensure legality, you will be best registering your camming enterprise as a business and complying with all regulations and governing bodies relevant to your business.
The last thing you want is to invest in cam equipment and spend time building an audience, only for it to be shut down because you decided not to go down the legal and legitimate route!
Getting started as a cam girl or as a cammer in general is a very exciting prospect. You can become your own boss, set your own hours, work from home and have a greater degree of control over your life.
Obviously I've tried to be as transparent as possible with the downside too, as it certainly isn't all sunshine and rainbows.
If you enjoyed this guide, then head on over to our guides section for more detailed information on all aspects of adult toys, sex and more.